TMW : John Lewis Christmas
The John Lewis Christmas advert is undoubtedly one of the most anticipated milestones of the festive period – to many, it's when Christmas officially starts.
So we got in on the act with our very own Christmas advert for John Lewis (of Hungerford) releasing it 48hours before the real John Lewis ad broke, creating maximum disruption and shameless PR.
Within 7 days of launching we stumped a jaw-dropping 350,000 with zero paid media behind it.
Watch the film >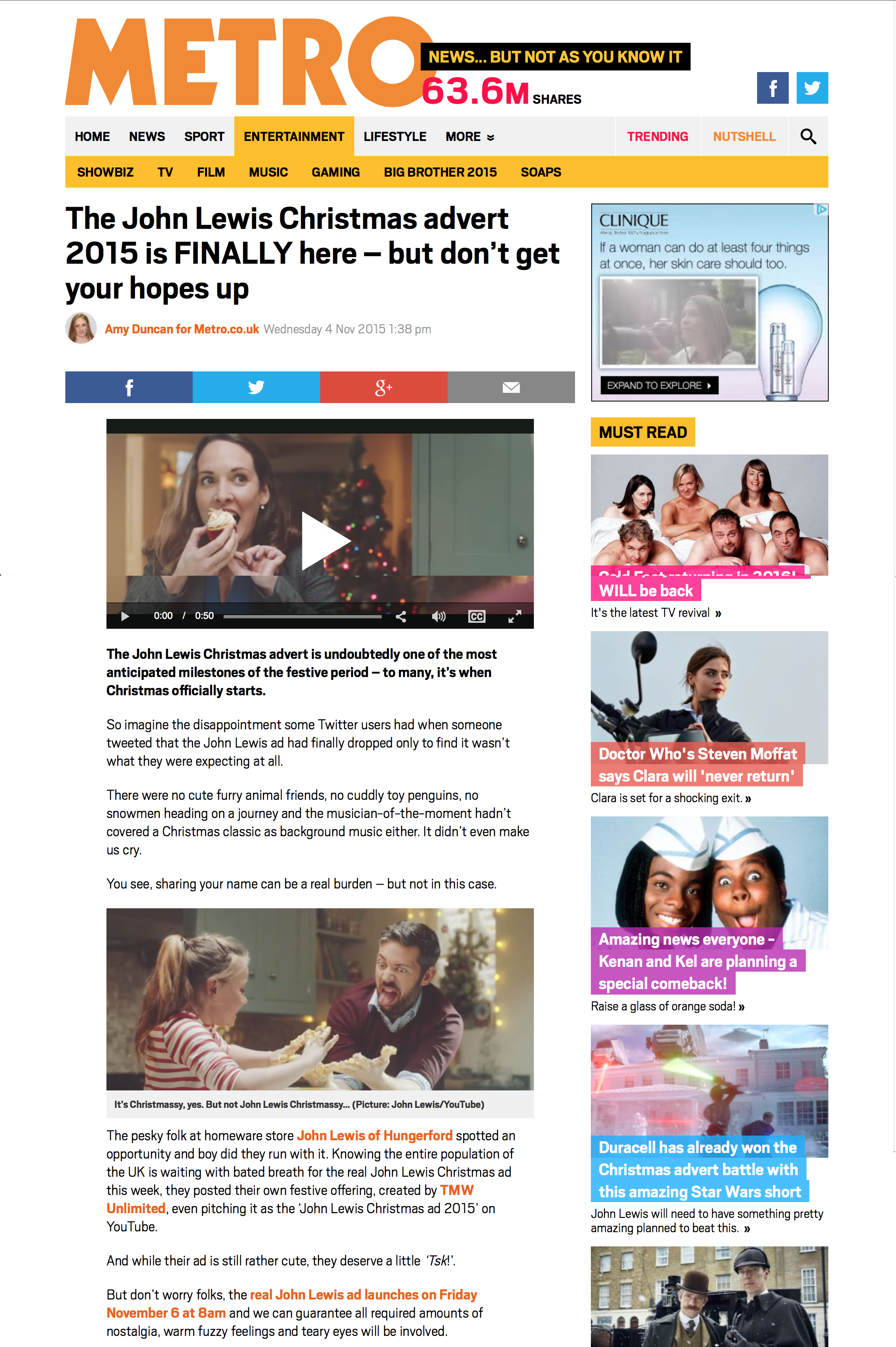 Media:
Digital